311 E. 6th Street & 608 S. Jefferson Street
311 E. 6th Street & 608 S. Jefferson is comprised of twelve apartments, all 2 bedrooms, 1 bath. At 630sqft. these units offer a compact and livable layout.
The 6th and Jefferson apartments are two blocks east of Washington Street which affords a quick walk to the Moscow Post Office, the Food Co-op, as well as several local restaurants, grocery stores, and local vendors located in downtown Moscow. Off-Street parking, a small yard area, and an affordable 2 bedroom rent price make the 6th and Jefferson community one of our most popular locations.
There are no laundry facilities at this property.
Apartments come with a range and refrigerator. This property is not pet friendly. Rental units are non-smoking and rented unfurnished.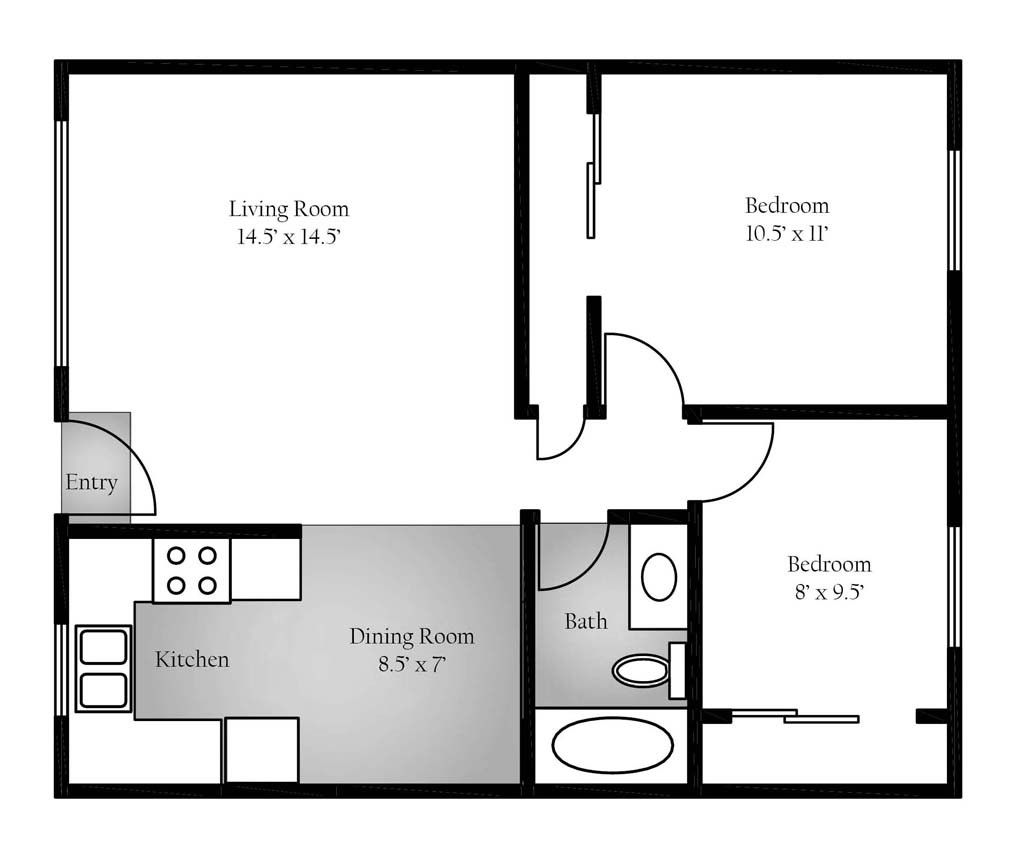 ---